Custom Dog Runs & Kennels
Pictured here is one style of Dog Run/Kennel that we build. This 1800 sq. ft. custom dog kennel is built with a Steel 26 gauge wall, vertical utility poles, buried 3ft. into the ground and chain link fence, barb wired at the top, to prevent escape and/or climbing.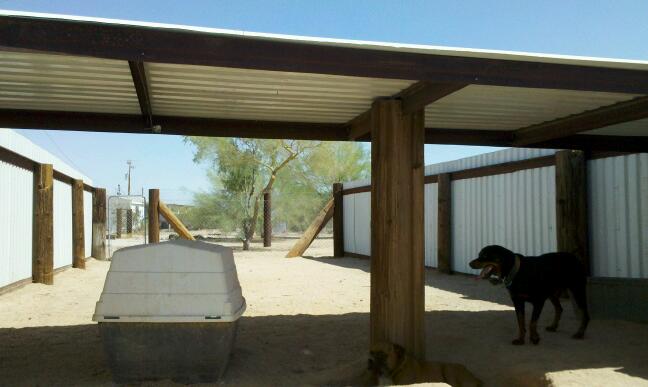 Pictured here, you'll notice that the Rottweiler and Boxer are beneath a custom 20' X 8' shade.
In this picture, you'll notice three separate kennels, 60' X 20', all three gates swing inward. The steel panels eliminate kennel/fence fighting.