Current

Puppies For Sale
All Deposits/Payments Are Non-Refundable.
Prices are subject to change without notice.
Your deposit guarantees price at time of deposit. Puppies Come with a Hip/Genetics Warranty &14 Day Parvo Warranty. This warranty is a REPLACEMENT WARRANTY ONLY - NO REFUNDS. Our warranty is our Policy. (Cards ok &Flexible Payment Plans Available) We now
offer Financing through LendingUSA and American First Finance.


Shipping is available at an additional fee.

Notice: If you're placing a reservation on a Waiting List, we can guarantee a time frame, we can only guarantee your
spot on the waiting list. Your spot moves up as orders are fulfilled.

If you need us to hold past eight weeks of age, it is $20.00 a day boarding fee.





Once again, all deposits are non-refundable but never expire and are transferable within our Kennel.
;

Puppy Training Programs also available.
(1 Complementary Hands-On Training Workshop with the purchase of your puppy!)


520-840-4345 ( Texting is the fastest form of communication )
Click here to visit our Online Store to purchase with a Visa, Mastercard, Discover or Amex


(Please note that there is a 3.5% processing fee added on to the products/puppies and services on our online store. To avoid this fee, you can pay


via Venmo or Zelle)
Note: We're currently working on updating the website. Thank you for your patience. Check the link above for the most current list of available puppies in our Online Store.
We currently have....

---
Rottweilers
We currently have available male and female Rottweiler puppies from our June and August litters.

Reserve a spot on the Rottweiler Waiting List

-----------------
Click the link below to see Coqui's pedigree
1 Female available, born 8/17/21 (Coqui)
1 male rottweiler puppy available, born 11/11/21
Sire is SG1, multi V-Rated, BsT, ZTP, OFA hips good and OFA elbows good.

Litter Expected in Feb 2022!
MK's Kanen x Panzer von Riesig
Litter Expected in Feb 2022!
SG1, multi V-Rated, Bruno von Gandaraley BsT, ZTP, OFA hips good/OFA elbows good x Kingsley von Riesig
Litter Expected in Feb 2022!
Ancalagon the Black von Riesig x Coco von Camarillo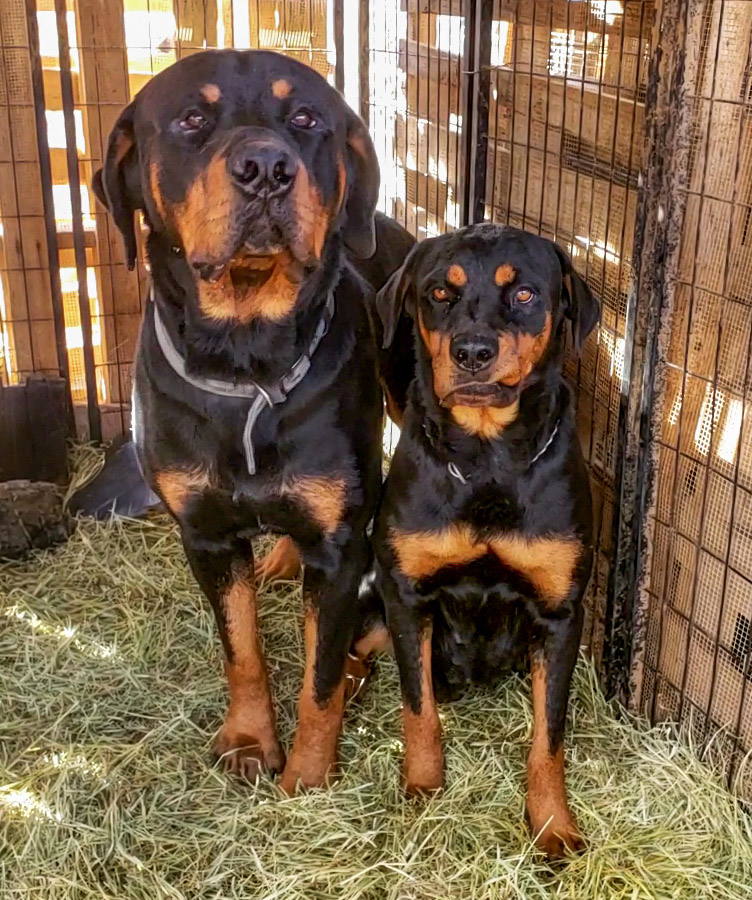 ---
Dobermans
| | |
| --- | --- |
| We have a large volume of reservations on the waiting list, new reservations will most likely not be fulfilled until the beginning to mid 2022. | |
---
Malinois &Dutch Shepherds
Our next litters are estimated to drop in December 2021 and January 2022.
Reserve on the Malinois Waiting List

We currently have 1 female Malinois puppy available for reservation.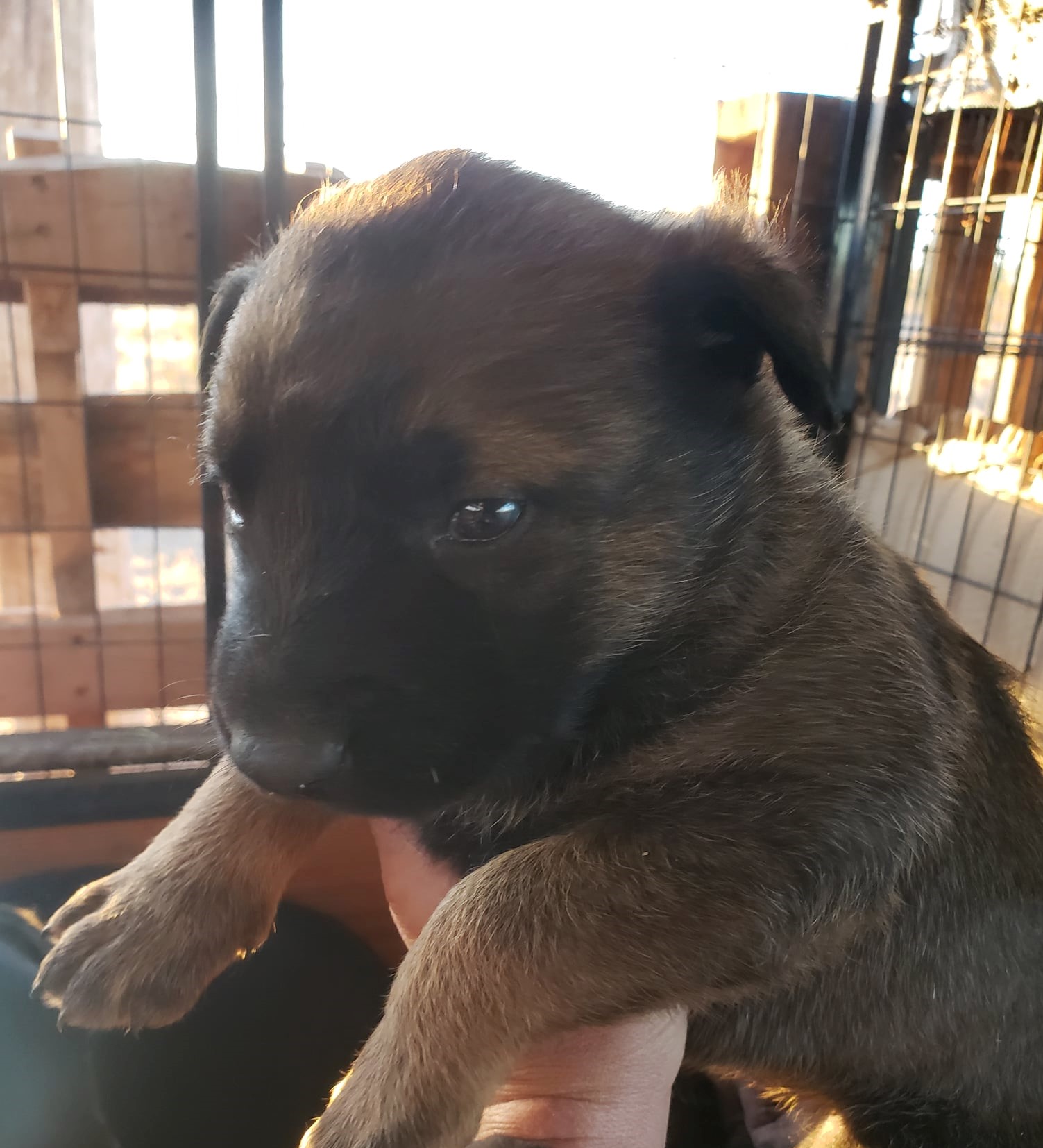 ---
Reserve on the Dutch Shepherd Waiting List

---
Crow
Male Dutch Shepherd
4 months old
Enrolled in Foundation Protection Training
Sabrina
Female Dutch Shepherd
6 months old
Basic Puppy Kindergarten and some foundation training.
Boomer
Male Dutch Shepherd
3 years old
Completed Foundation Protection Training
Enrolled in Level 1 Protection Training Program
---
---
---



Bella
Female German Shepherd
2 years old
Spayed
Completed Deterrent Dog Protection Training.
Basic Obedience
Enrolled in level 1 Protection Training Program
---
---
We have male and female puppies available that were born in May & Sept.

Deebo X Midnight pups
1 Solid Blue Male available.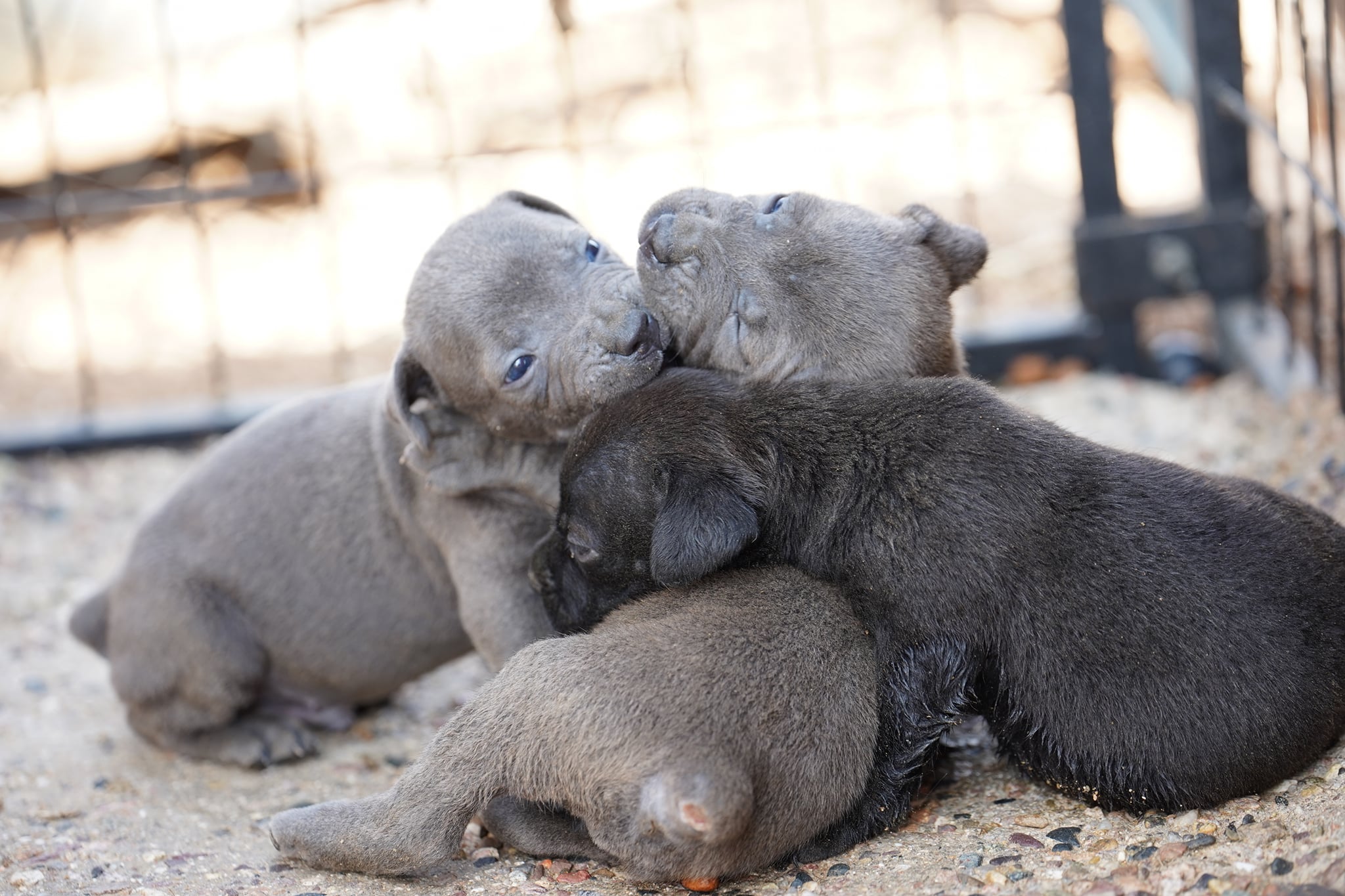 Male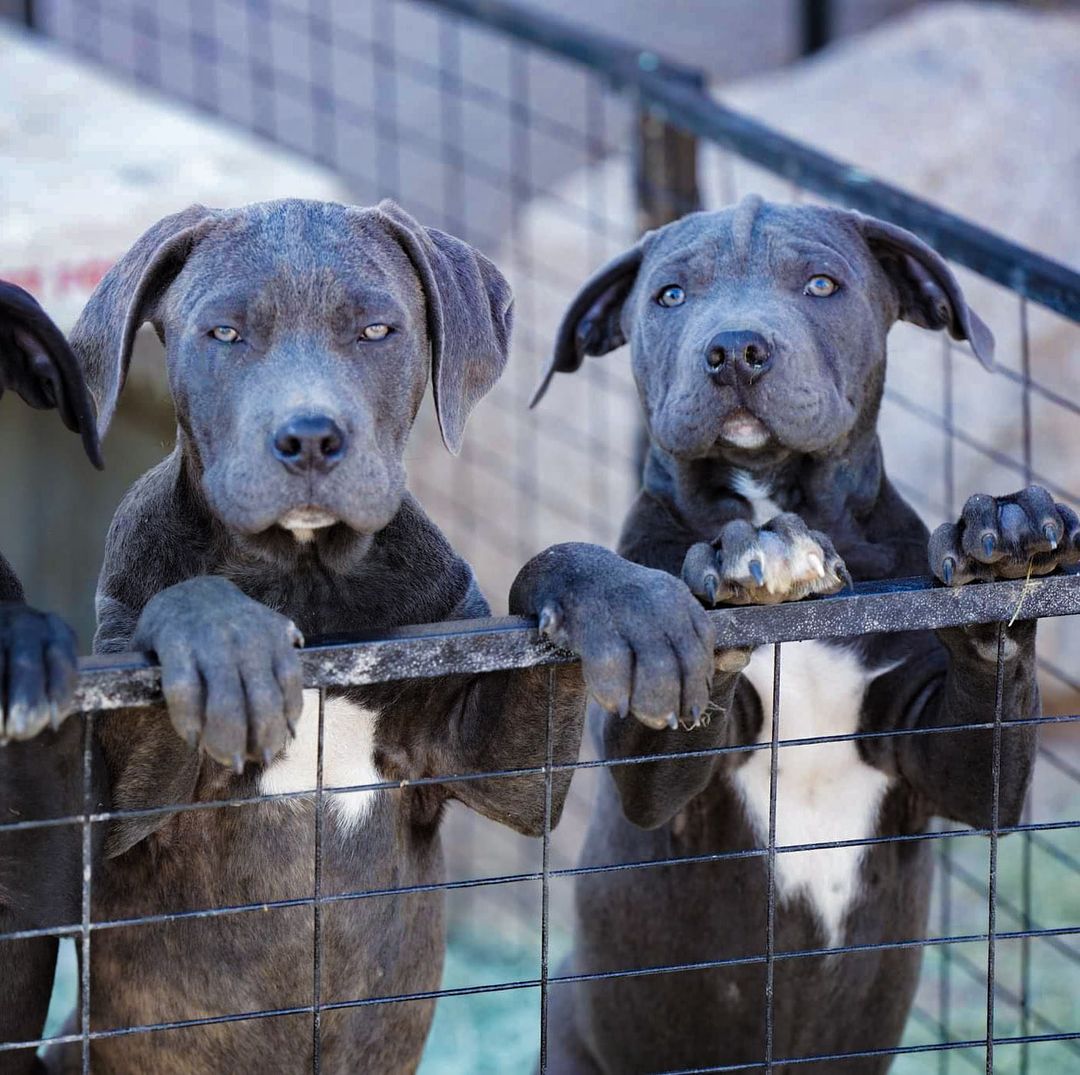 _____________________
Fire X Kenji pups
1 Male 1 Female available
Male
Female
Genesis, very naturally protective.
---
American Bulldogs
Sandor X Arya pups
We have 2 female American Bulldog puppies available.
| | | |
| --- | --- | --- |
| Maybelline | Abilene | |
| | | |
| | | |