Current

Puppies For Sale

All Deposits/Payments Are Non-Refundable.


Your deposit guarantees price at time of deposit. Puppies Come With a Hip/Genetics Warranty &14 Day Parvo Warranty. This warranty is a REPLACEMENT WARRANTY ONLY - NO REFUNDS. Our warranty is our Policy. (Cards ok &Flexible Payment Plans Available) We now
offer Financing through LendingUSA and American First Finance.


Shipping is available at an additional fee.

Notice: If you're placing a reservation on a Waiting List, we can guarantee a time frame, we can only guarantee your
spot on the waiting list. Your spot moves up as orders are fulfilled.



Once again, all deposits are non-refundable but never expire and are transferable within our Kennel.
;

Puppy Training Programs also available.


520-840-4345 ( Texting is the fastest form of communication ) Click here to visit our Online Store to purchase with a Visa, Mastercard, Discover or Amex


(Please note that there is a 3.5% processing fee added on to the products/puppies and services on our online store. To avoid this fee, you can pay


via Venmo or Zelle)
Note: We're currently working on updating the website. Thank you for your patience. Check the link above for the most current list of available puppies in our Online Store.
We currently have....

---
Rottweilers
We currently have available male and female Rottweiler puppies from our June and August litters.

Reserve a spot on the Rottweiler Waiting List

-----------------
New Litter! Kylo x Rhea
Males and females available for deposit/reservation born on 6/30/21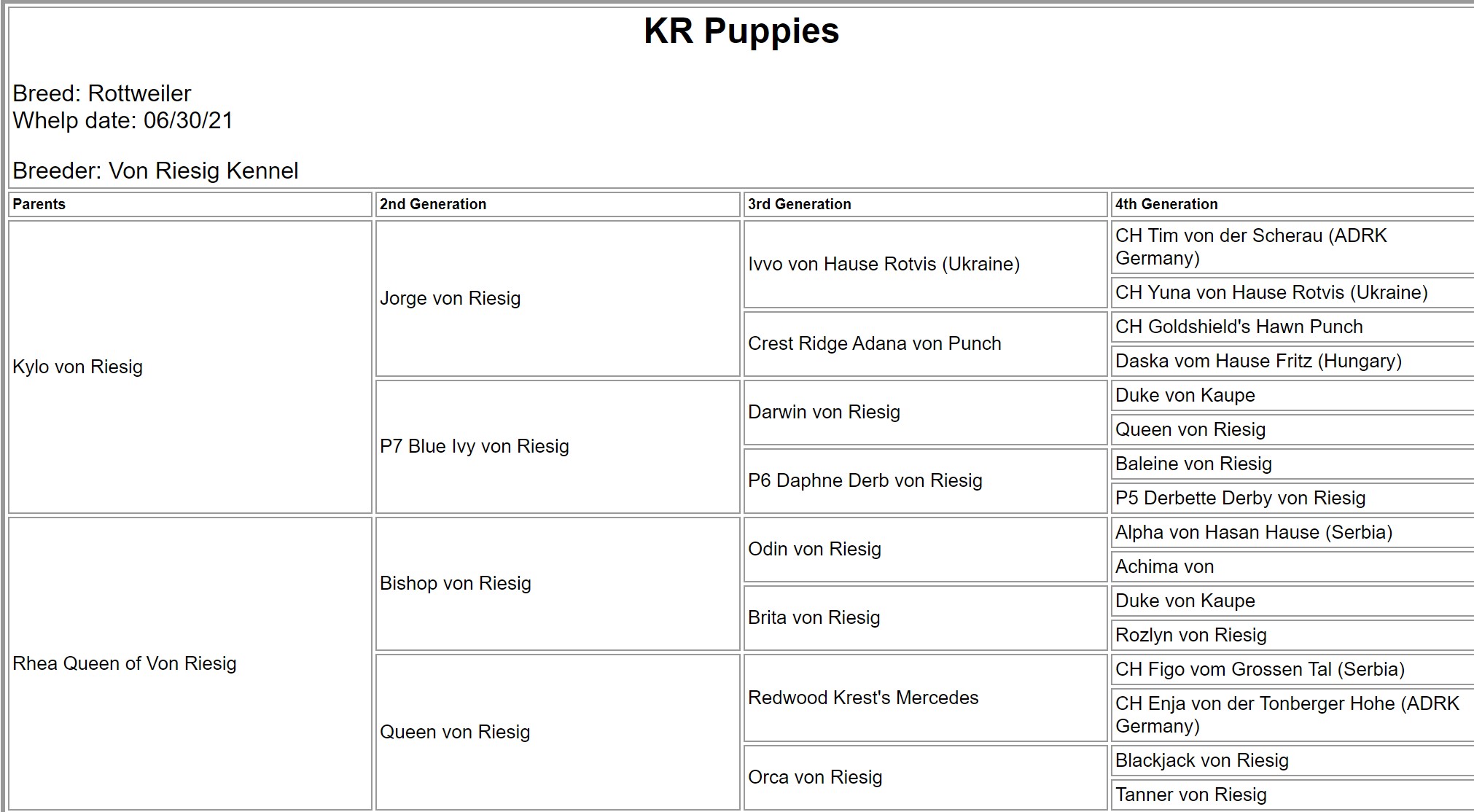 -----------------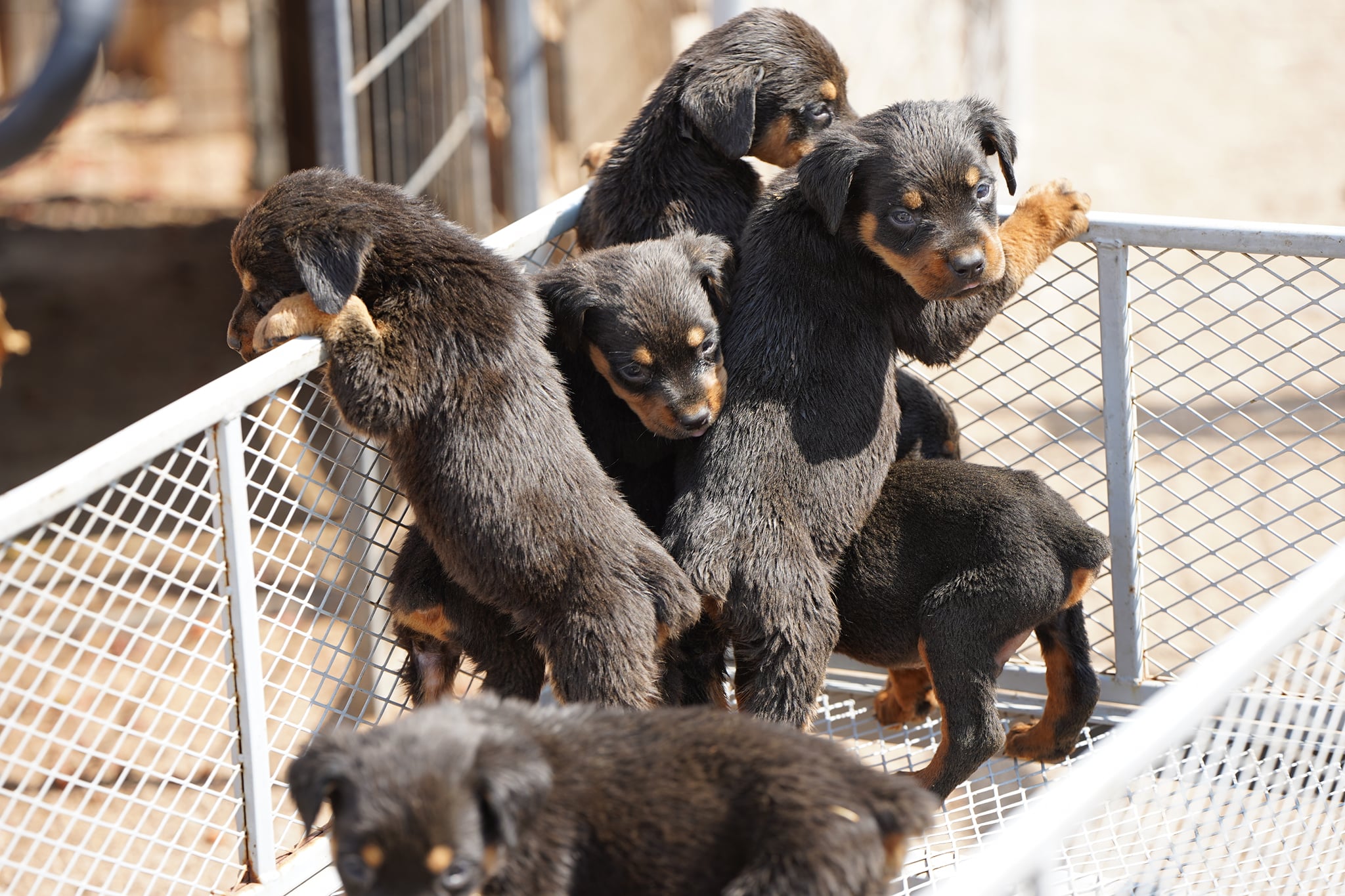 ---
Dobermans
| | |
| --- | --- |
| We have a large volume of reservations on the waiting list, new reservations will most likely not be fulfilled until after Fall 2021. | |
---
Malinois &Dutch Shepherds
Our next litters are estimated to drop in December 2021 and January 2022.
Reserve on the Malinois Waiting List

---
Reserve on the Dutch Shepherd Waiting List

---
Boomer
Male Dutch Shepherd
2 years old
Completed Foundation Protection Training
Enrolled in Level 1 Protection Training Program
---
---
---
Czech Male "Fluffee"

Click here to see more pictures.

---
---
We have male and female puppies available that were born in May & Sept.

Deebo X Midnight pups
2 Blue Males, 2 Black males, 1 Blue female, 1 Black female available.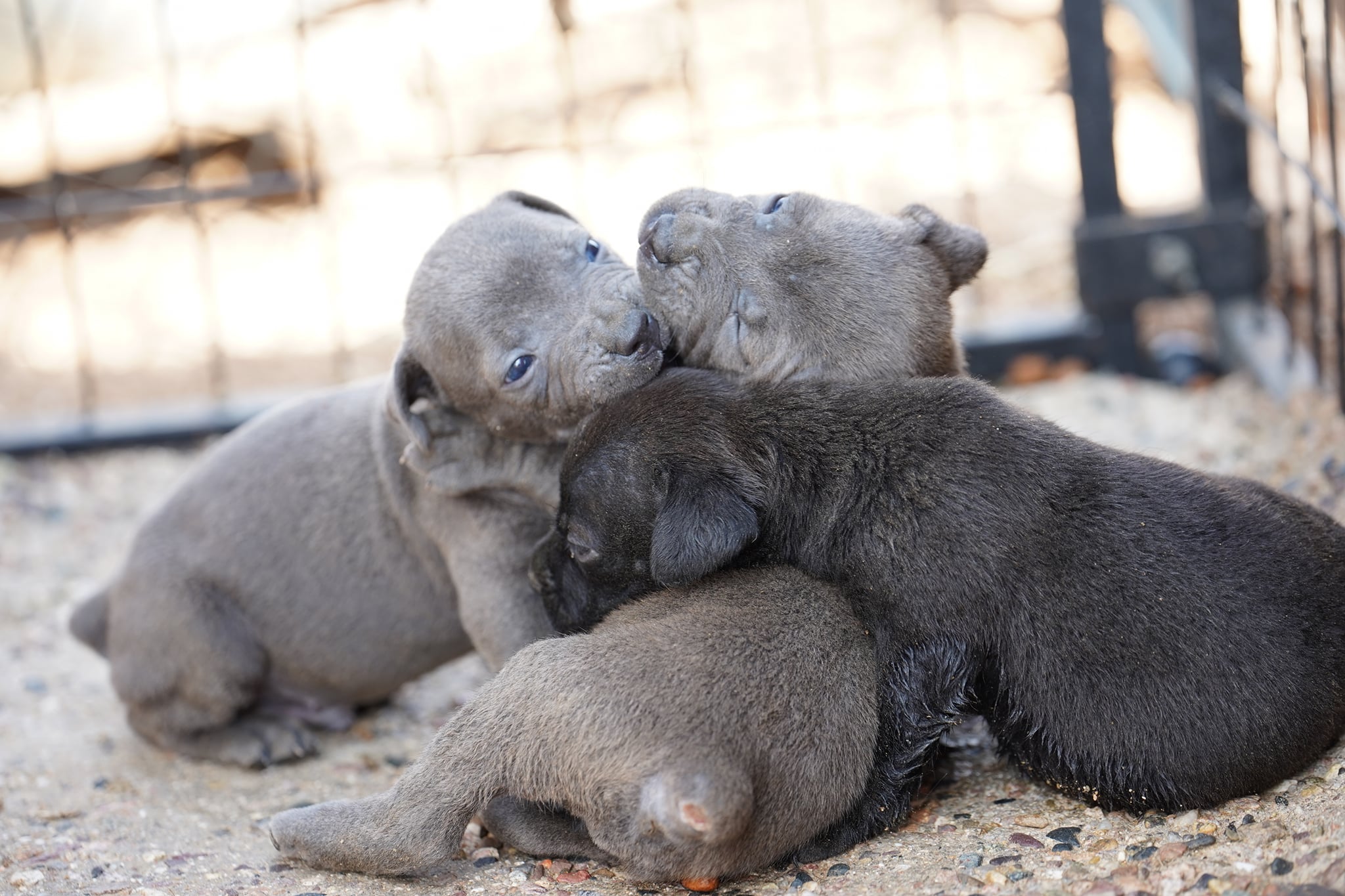 _____________________
Walter X Kenji pups
4 Males 2 Females available
---
American Bulldogs
Sandor X Arya pups
We have 1 male & 2 female American Bulldog puppies available.