DRA Dutch Shepherd Puppies
FOR SALE!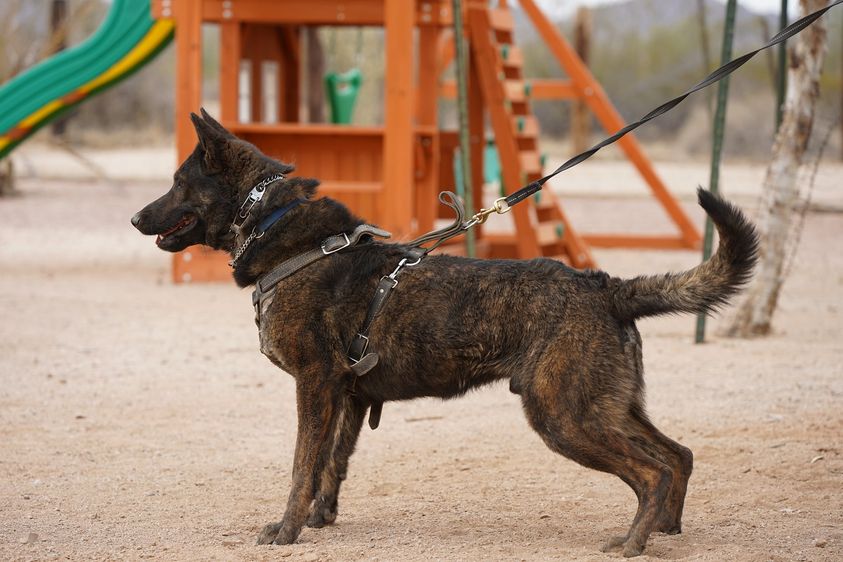 Current
Dutch Shepherd
Puppies For Sale
All Deposits/Payments Are Non-Refundable.
Prices are subject to change without notice.
Your deposit guarantees price at time of deposit. Puppies Come with a Hip/Genetics Warranty &14 Day Parvo Warranty. This warranty is a REPLACEMENT WARRANTY ONLY - NO REFUNDS. Our warranty is our Policy. (Cards ok &Flexible Payment Plans Available) We now
offer Financing through LendingUSA and American First Finance.


Shipping is available at an additional fee.

Notice: If you're placing a reservation on a Waiting List, we can guarantee a time frame, we can only guarantee your
spot on the waiting list. Your spot moves up as orders are fulfilled.
If you need us to hold past eight weeks of age, it is $20.00 a day boarding fee.



Once again, all deposits are non-refundable but never expire and are transferable within our Kennel.

Payment options:
Venmo (no additional processing fees)

Western Union

Credit/Debit cards, Visa, Mastercard, Discover or Amex (3.5% processing fee)

Square AfterPay (6% processing fee)

American First Financing 

Lending USA

(1 Complementary Hands-On Training Workshop with the purchase of your puppy!)


520-840-4345 ( Texting is the fastest form of communication )
Note: We're currently working on updating the website. Thank you for your patience. 
---
Our next expected litters are due throughout March-April.
Advanced deposits are accepted to reserve a spot on the waiting list.
---
New litter on the ground, 1 male & 1 female available for reservation.
---
Male Dutchie available in Oregon, KNPV & BRN bloodlines. DRA reg, UTD vaccines and dewormings, 14 day parvo warranty & 2yr hip/genetics warranty included. 1 free complementary training class with the purchase of your puppy. (Training held in Arizona)

Shipping available if needed.
---
Boomer
Male Dutch Shepherd
4 years old
Completed Foundation Protection Training
Level 1 Protection Trained
Obedience Trained
Crate Trained

Male (Boomer Dutch)

$20,000

Pay at the QR code Above, Enter the description:

Dutchie, Boomer, Male.

Shipping is an additional fee, contact us first before purchasing to check current availability and shipping fees.



---